Internal Wall Insulation Dry Lined
A highly effective solution that eliminates the moisture risk associated with IWI.
IWI systems use Pavadry to provide active moisture control through absorption and redistribution of moisture within a woodfibre board and integral mineral layer. The system incorporates a composition board, that is dry-lined with plasterboard, providing a load bearing surface.
Installed and made good within a day, the system provides a clean lined modern finish.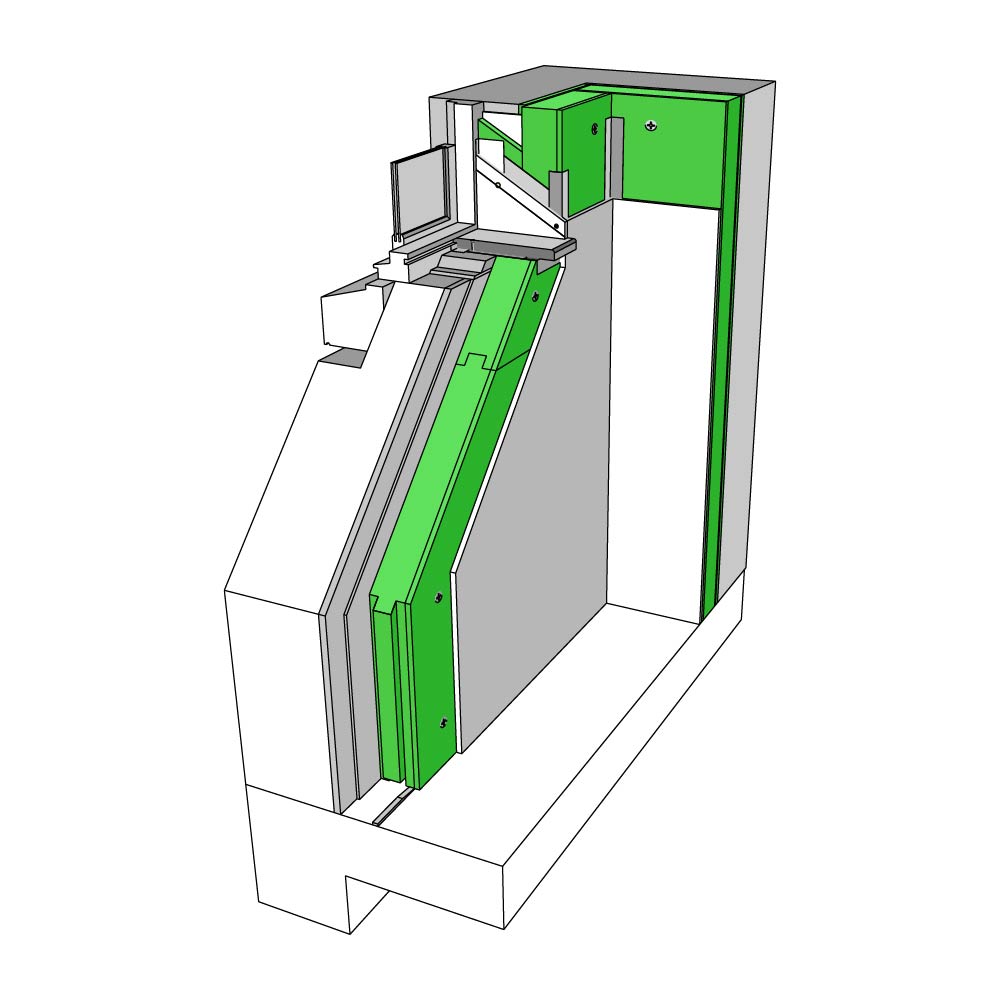 CROSS SECTION OF SYSTEM
External Wall (masonry/stone)
Absorbent plaster (min 5mm)
PAVADRY
Plasterboard or Fermacell board
SYSTEM PERFORMANCE
u-values
0.60 – 0.28
Airtightness
5 – 3 @50pa
COMPONENTS AND ACCESSORIES FOR INTERNAL WALL INSULATION DRY LINED